All professionals at Orangeburg Dentistry maintain the highest levels of accreditation and pursue ongoing education to stay abreast of the latest trends in the medical field. Read on to learn more about our staff's experience and training.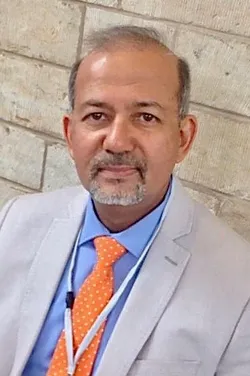 Murtuza Ansari
Dr. Ansari is a graduate of New York University and Nova Sothern University College of Dental Medicine. Dr. Ansari practiced Dentistry in Orangeburg from 2001 to 2017 when he merged his practice Park Street Dental with Orangeburg Dentistry.
Dr. Ansari serves on the South Carolina Board of Dentistry, he is a member of the American Dental Association, the South Carolina Dental Association, and he is an Examiner for dental students on the Southern Regional Testing Agency and the Council of Interstate Testing Agencies.
Dr. Ansari's wife Anita owns and runs the Sweetgrass Artisan Market in Elloree, SC. Dr. Ansari's two children Omar and Nadia grew up in Orangeburg. Omar a software engineer lives with his wife in Spartanburg and Nadia settled down with her husband in Elloree, SC where they run the Cleveland Street Café.
Dr. Ansari enjoys wood turning, hunting and fishing in his spare time.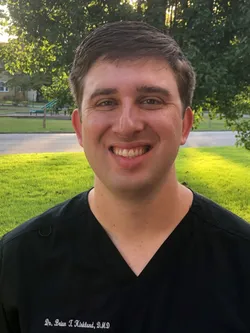 Brian Kirkland
Dr. Brian Kirkland grew up in Landenberg, PA. After graduating high school, he made his way to South Carolina to attend Clemson University. In May of 2015, Dr. Kirkland received his Bachelor of Science Degree in Bioengineering, with an emphasis in Materials Science. Following his time at Clemson, Dr. Kirkland headed to Charleston, SC, to attend the James B. Edwards College of Dental Medicine at MUSC where he received his Doctor of Dental Medicine degree in May of 2019.
Dr. Kirkland is a member of the South Carolina Dental Association, American Dental Association, and the Academy of General Dentistry. Dr. Kirkland enjoys seeing patients of all ages. He is committed to delivering quality dentistry to patients and attends continuing education courses to stay abreast of the changes occurring in dentistry. Dr. Kirkland is passionate about providing dental care to the underserved. While at MUSC, he traveled to La Gonave, Haiti, for a week-long dental mission trip, providing dental health care to the local community with fellow student and dentist colleagues.
Dr. Kirkland married his college sweetheart, Grace, in May of 2015. Together they enjoy golf, the outdoors, and playing with their son, James. They spend weekends in the Fall cheering on their Clemson Tigers football team. After making the move from Charleston, they are excited to be active in the Orangeburg Community!
Michael Salley
Dr. Salley has been working in dentistry for 34 years and greatly enjoys being able to serve his community doing what he loves. He graduated from the University of South Carolina in 1981 and went on to earn his Doctorate of Dental Medicine from the The Medical University of South Carolina. Upon graduation from MUSC, Dr. Salley attended the University of Alabama in Birmingham where he completed a general and hospital dental residency program. After completing this training, Dr. Salley returned to his hometown of Orangeburg and began his dental career. He was in private practice for 33 years and recently joined the group practice at Orangeburg Dentistry. He considers his patients an extension of his family and greatly values the many relationships built over the years. He looks forward to continuing these relationships and building new friendships. A love of learning and many hours of continuing education keep Dr. Salley up to date with the many advances in the dental field.
Dr. Salley and his wife, Wanda, are the proud parents of 4 children, 4 bonus children (the spouses of their children), and 3 adorable granddaughters. In his spare time you can find him spending time with his family, riding a tractor, farming, and hunting. Dr. Salley has a strong faith and is committed to honoring Christ in all of his endeavors.
J. Harrison Josey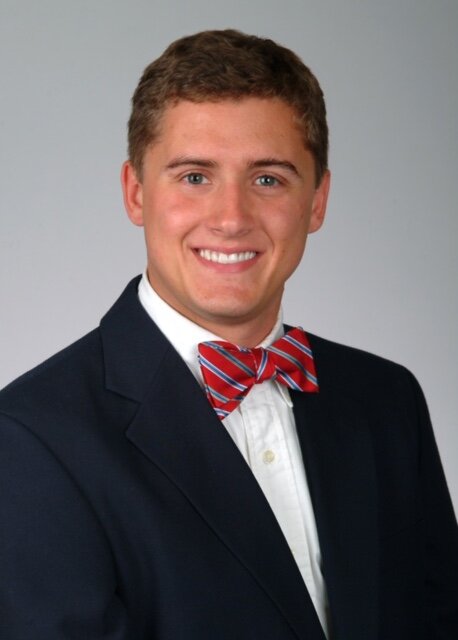 Dr. J. Harrison Josey is a Florence native and graduate of the Medical University of South Carolina. Dr. Josey is happily married and enjoys spending time with his wife. He also enjoys fishing, golfing, spending time on the water and all things Clemson football when he's not handling your dental needs.
Michael P. Horger Jr.